Cattle Production Short Courses
Schleining Genetics is offering one day, fast paced courses for those who are looking to further and/or gain knowledge and experience in many aspects of cattle production. These courses are geared toward acknowledging all types of operations and practices used every day. Each course is divided between classroom hours in the morning, covering course material, and hands on experience in the afternoons. The material is direct and intended to be easy to understand and apply. The lab portion is designed to allow you to gain experience, so you become confident in using these practices in your own operation. Scroll down for more information about each course, dates, and enrollment.
Some courses may have guest educators on specific topics.
---
Topic One: Heard Health and Vaccinations
Morning Lecture and Discussion:
Vaccines Commonly Used in Cattle Production

Closed Herd VS. Co-Mingling Practices

Proper Administration of Vaccines

Reproductive Vaccines

Symptoms of Unhealthy Cattle and Treatment Options

Beef Quality Assurance Guidelines
Laboratory Application (Hands On):
Drawing Blood Samples

Administering Vaccinations Correctly

Subcutaneous, Intramuscular, Intravenous, Intranasally, and Orally.

Applying Back Pour on Cattle

Identifying and Using Different Types of Needles and Syringes

Discussion About When and Why to Use Different Types

Observe Live Cattle for Sickness/ Healthiness
---
Topic Two: Basic Nutrition and Feedstuffs
Morning Lecture and Discussion:
Common Feedstuffs

Medicated Feeds/Ionophores

Nutrient Requirements for Different Groups of Cattle

Grazing

Poison, Toxicity, and Nitrates

Hardware Disease

Body Condition Scoring
Laboratory Applications (Hands On):
Identifying Feedstuffs

Identifying Vitamins and Minerals

Scoring Different Types of Cattle for Body Condition

Observe Commercial Feed Mixing/Batching

Feedlot Ration Evaluation/ Bunk Reading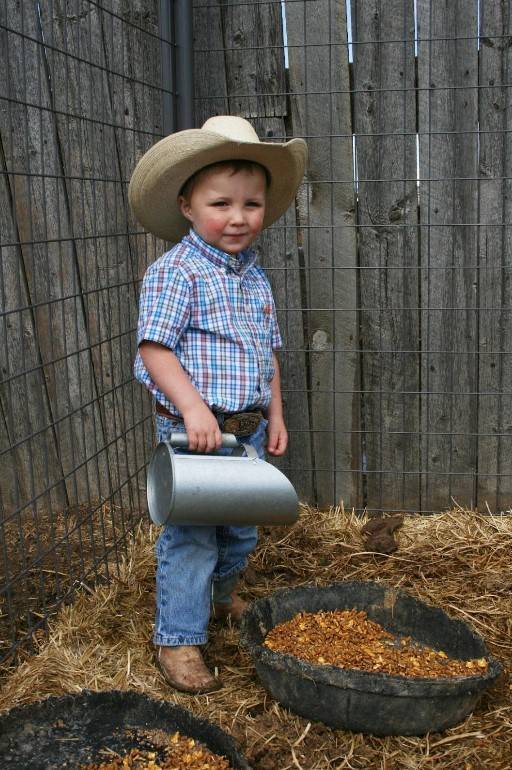 ---
Topic Three: Routine Cattle Practices
Morning Lecture and Discussion:
Hoof and Foot Care

Dehorning

Implanting

Ear Tagging

Castrating

Branding

Tattooing
Laboratory Applications (Hands On):
Live Demonstration of Hoof Trimming (Depends on Availability)

Demonstration of Proper Use of Different Types of Dehorners

Use of Different Types of an Ear Tagger

Use of Castration Tools

Includes Knife Cutting and Banding

Use of Branding Iron

Use of Tattoo Tools
---
Topic Four: Cattle Handling
Morning Lecture and Discussion:
Group Behavior VS. How A Single Animal Acts

Facilities and Handling Equipment

Human and Animal Safety

Temperament of Animals and Humans

Cattle Transportation

Stress Factors and How it Affects Cattle Production

Flight Zones
Laboratory Applications (Hands On):
Assessment of Grouped Cattle VS. Single Animals

Operating Cattle Handling Equipment

Observation and Discussion of Different Types of Cattle Transportation Equipment

Assessment and Identification of Cattle Flight Zones
---
Topic Five:
Reproductive Tools and Management
Morning Lecture and Discussion:
Reproductive Exams for Bulls and Heifers

Synchronization Schedules

Genetic Selection and Testing

Basic Information about Artificial Insemination

Basic Information about Embryo Transfer

Nutrition and Post-Partum Interval
Laboratory Applications (Hands On):
Demonstration of Performing Reproductive Exams on Bulls

Performing Reproductive Exams on Heifers

Developing a Synchronization Schedule and Protocol

Evaluating Expected Progeny Difference's

Identifying Reproductive Equipment
---
Each course has ten available seats.
Each course is $300.00, if you choose to take all five, the fifth course is half price!
-Discount for fifth course will be automatically applied when you check out.
-Payment for all courses will need to be completed prior to any courses taken.
After the deadline has passed, if there is any availability, a late fee of $100.00 per course will be applied.
Register and Pay by Check
Download, print, fill out and send along with your cash or check, this Course Form. Be sure to indicate your Class Date and Location on the form.  
Download, print and fill out Course Form
Make checks payable to
"Schleining Genetics, LLC"
Mail cash or check to:
Schleining Genetics, LLC
PO Box 3
Ault, CO 80610
Your payment saves you a seat in the course, assuming we still have availability.
Refund Policy:
If you sign up and want a refund prior to the registration deadline, there will be a $50 processing fee.
After the registration deadline, there is no refund option. We will however try to work with you to enroll into another class if space is available.

Upcoming Classes
Contact us if you have any questions.